An easy intro to meditation for those having trouble finding the time. This video is a simple way to start a daily meditation practice. Just find a quiet. comfortable space and relax into it. I think you'll find it easier...
We all have people in our lives that we worry about. They may be in the clutches of addiction, they may be unwell, or we may have become estranged from them because of bad behaviour. Ho'ponopono is an ancient, simple...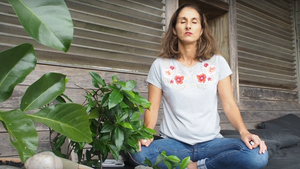 This is a good one to do if you are feeling anxious, overwhelmed or just generally disconnected from the ground beneath your feet. The practice is designed to literally root you in place so that you can feel calmer and...