Meditate with Emma
---
An easy intro to meditation for those having trouble finding the time. This video is a simple way to start a daily meditation practice. Just find a quiet. comfortable space...
We all have people in our lives that we worry about. They may be in the clutches of addiction, they may be unwell, or we may have become estranged from...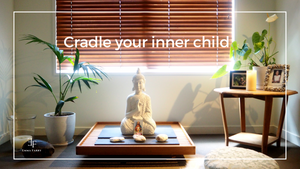 There is, according to Karl Jung an "eternal child" in each one of us. This inner child embodies the qualities of innocence, wonder, and joy and allows us...
A little about Emma
Emma's work is all about emotion, and the life of the spirit. She brings this awareness her work with photography, books and soul stones.
Each of her pieces is designed to start a conversation with the heart of the viewer.
Emma writes her books and creates her soul stones at her studio overlooking Muriwai Beach and her photography is inspired by the dynamic beauty that surrounds her.
She draws strength from her rich Lebanese heritage as well as the Scottish determination and Celtic love for nature she inherited from her Mum.
Emma's books Beloved and Freedom Song are a representation of her values through her words. Her journey of loss and grief and finding grounding and connection through the chaos has helped her understand the importance of acknowledging challenging emotions and finding peace within.
She would like to mihi to the Mana Whenua and Kaitiaki, indigenous caretakers of Muriwai,  Ngāti Whātua o Kaipara.
Readings
---
My friend,   I know you are suffering and I feel there is little I can do to ease that deep pain for you. I wish I could. When I...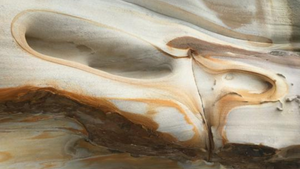 Nature has taught me many things. Without her, I would not have found the space and stillness to embrace myself more fully, both my darkness and my light.
You came as we all do; agreeing to a body, vulnerable and unique.   You saw,  felt took it in deep.   Could I have sat beside you through the...
Emma Farry's Podcast
This podcast series is designed to help you come back to yourself. Many of us are overwhelmed and anxious and we need some time to connect with ourselves on a deeper level to restore our inner balance.These guided meditations are designed to turn us within so that we can discover the gem of our inner life, a place we can return to and find comfort when the our emotional lives are stormy.We are committed to initiating conversations about mental health, and to being honest about our emotions and challenges. We want to be proactive in our mental health journey and develop ways of grounding and balancing to keep us safe and secure in our daily lives.